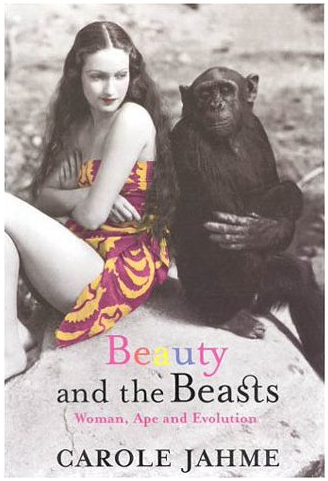 "…written with a gracefulness that belies its thoroughness."

– Kirkus Review
Carole has long headed the vanguard promoting the importance of women's contribution to primatology – the only area of science were women dominate.
Carole's book Beauty and the Beasts traces the history to primatology, outlines the importance of Louis Leakey and the work of Jane Goodall, Dian Fossey and Biruté Galdikas and widens the sphere to include all the important players in the field. The book also covers the evolutionary insights primatology has provided and primatology's place in popular culture. Received 5 star reviews.
Praise for Beauty and the Beasts
'That rare thing, in which journalism and scholarship unite in a riveting insight into a new branch of knowledge … a really good read'

– BEATRIX CAMPBELL, SCOTLAND ON SUNDAY

---
'Jahme is to be commended'

– TIMES HIGHER EDUCATION SUPPLEMENT
---
"Always entertaining and thought provoking."

– OBSERVER
---
"Interesting and insightful."

– GUARDIAN